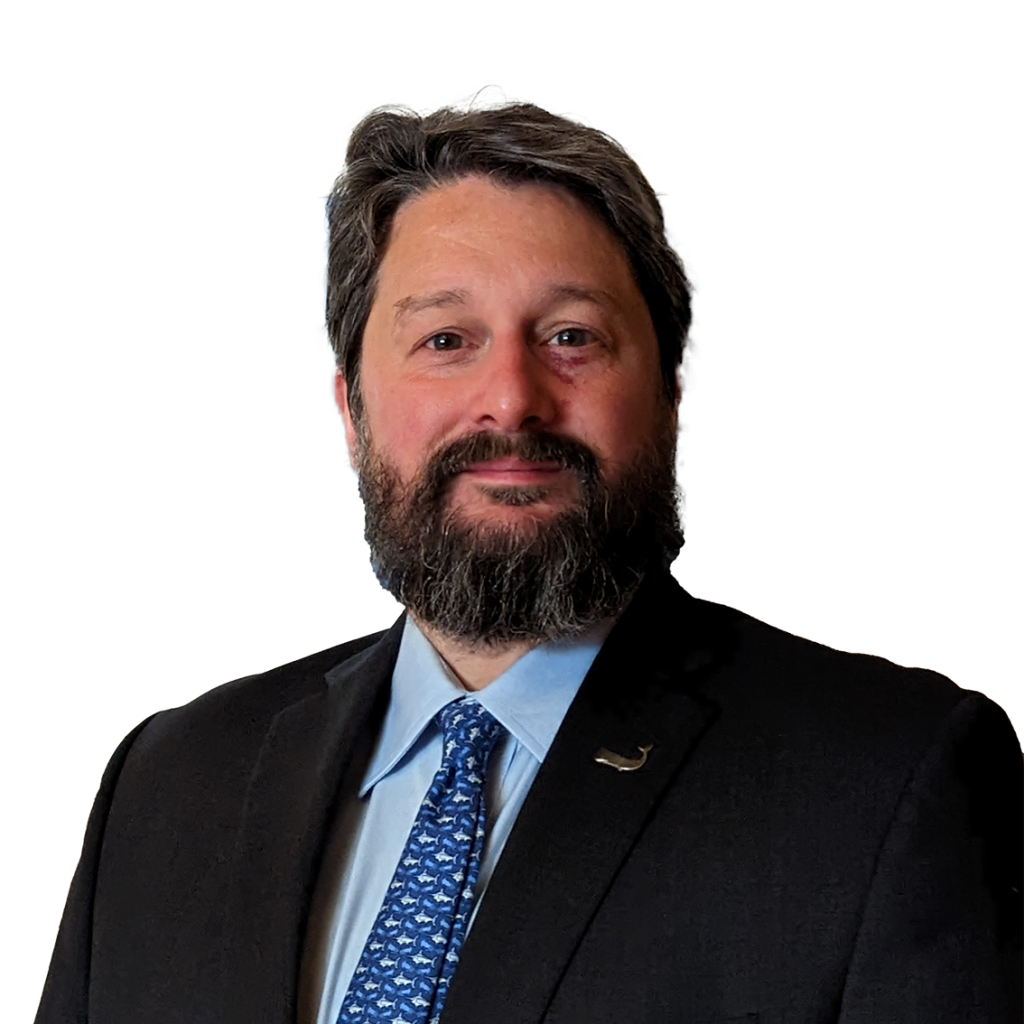 Andrew Thaler, PhD
Deep-sea ecologist investigating how humans shape and reshape the most remote parts of our world. Conservation technologist developing open-source tools to help communities study and understand our changing oceans. Ocean educator creating novel tools to help students learn and interact with marine ecosystems.
Founder and CEO of Blackbeard Biologic: Science and Environmental Advisors.
Founder and Lead Developer of the OpenCTD.
---
Academic Affiliations
University of Delaware: Affiliated Faculty, School of Marine Science and Policy, 2017 to present.
University of Maryland Horn Point Lab: Adjunct Professor, Center for Environmental Science, 2017 to present.
Service Appointments
Town of St. Michaels: Climate Change/Sea Level Rise Commission, 2021 to present.
Talbot County Free Libraries: Board of Trustees, 2020 to present.
---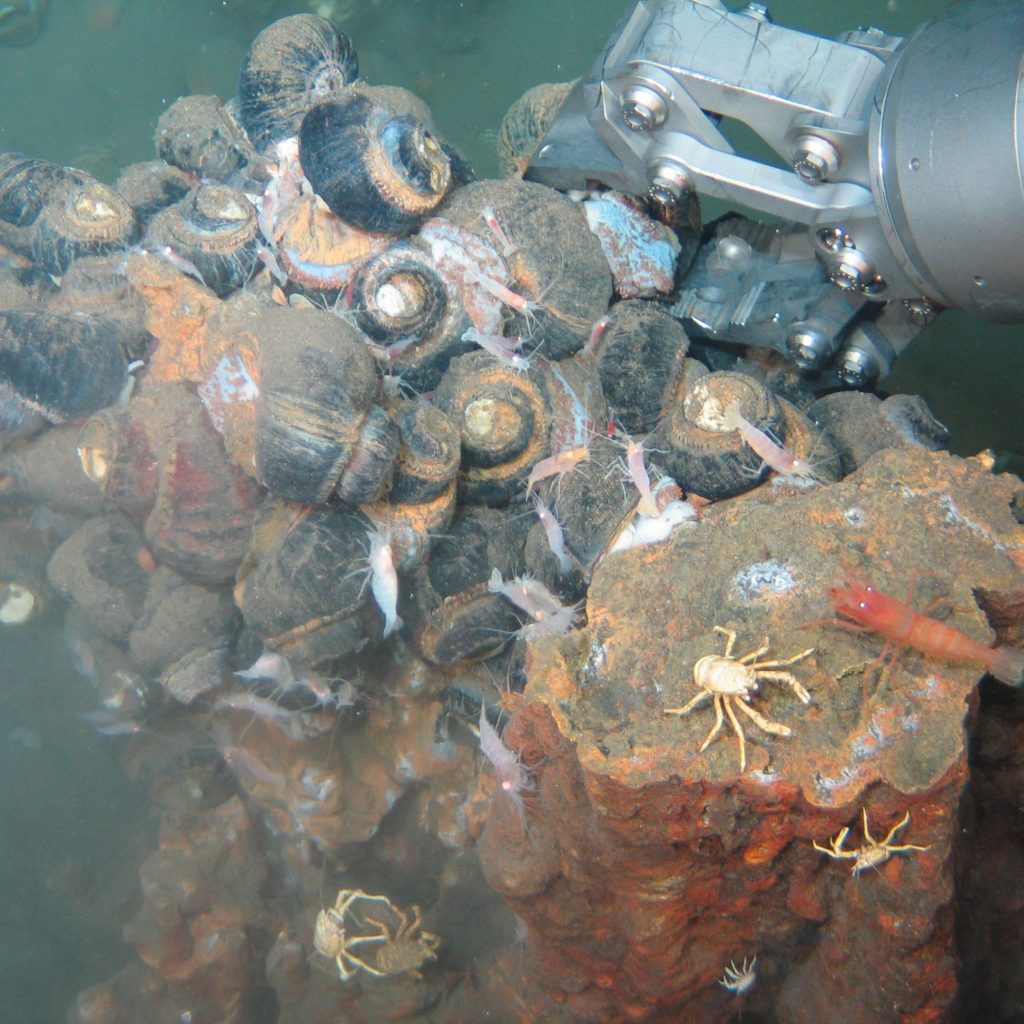 Deep Sea Ecology
The deep-sea is the Earth's last great wilderness, and yet we see signs of human impacts on every ROV and Submersible dive, even at the very bottom of the Marianas Trench. My work focuses broadly on how human activities shape and reshape the deep ocean. My current research portfolio includes understanding the environmental impacts of deep-sea mining, assessing the accumulation of microplastics at hydrothermal vents and methane seeps, and exploring the interconnectivity of life on the deep seafloor.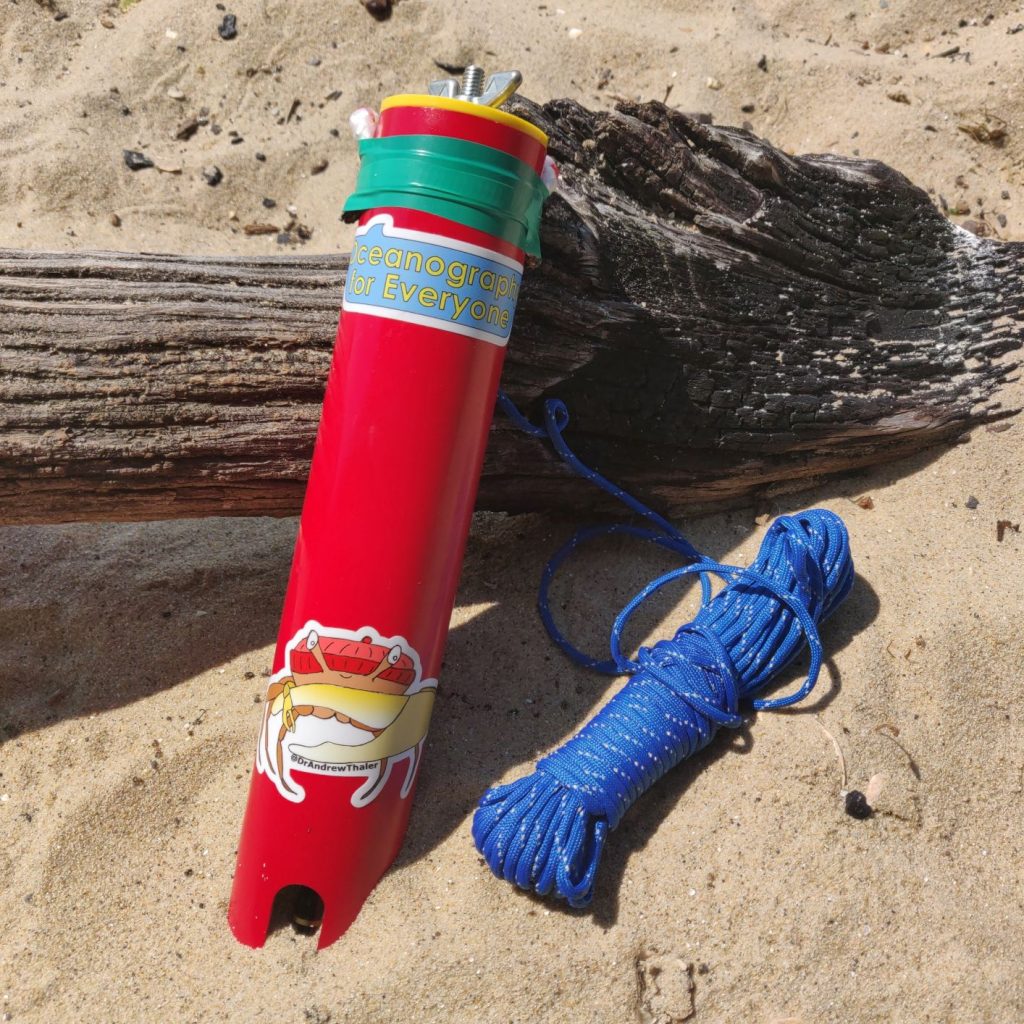 Conservation Technology
The ocean is the common heritage of humankind, but access to the tools needed to study, understand, and protect the ocean are not accessible to the vast majority of ocean stakeholders. My work developing low-cost open-source oceanographic instruments builds capacity and reduces barriers to knowledge production, so that those disproportionately affected by our changing oceans can access the tools necessary to quantify those changes.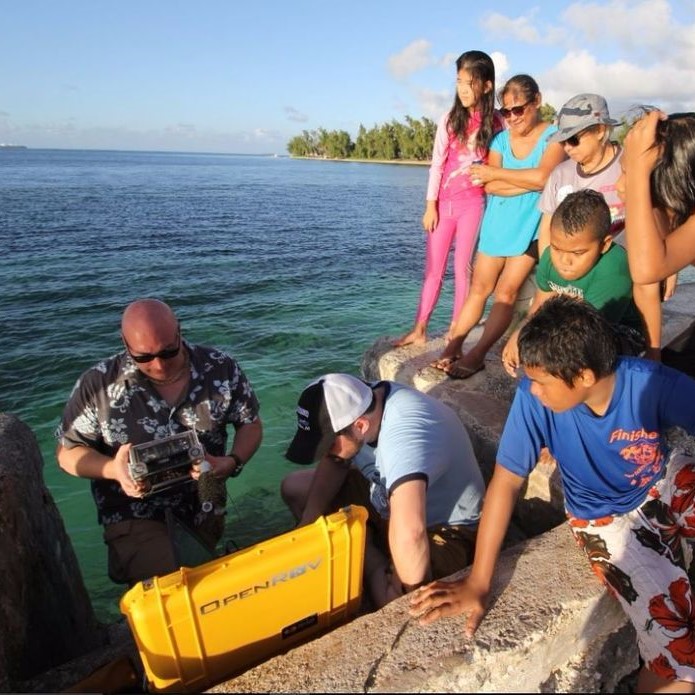 Ocean Education and High Seas Policy
From bespoke apps to model sea level rise to month-long intensive programs on underwater robotics, I create programs to engage, educate, and inspire.
I also work to transform ocean literacy into policy action. This includes overseeing a trade journal covering the deep-sea mining industry, consulting with companies, governments, and NGOs on frameworks for high seas policy, and supporting community-led campaigns for ocean protection.
---
Select Publications
Thaler AD, Amon D (2019) 262 Voyages Beneath the Sea: a global assessment of macro- and megafaunal biodiversity and research effort at deep-sea hydrothermal vents. PeerJ, 7: e7397.
Thaler AD, Parsons ECM, de Vos A, Rose NA, Smith C, Fretz D (2019) Bot meets Whale: Best practices for mitigating negative interactions between marine mammals and microROVs. Frontiers in Marine Science, 6:506.
Turner PJ, Thaler AD, Freitag A, Collins PC (2019) Deep-sea hydrothermal vent ecosystem principles: identification of ecosystem processes, services and communication of value. Marine Policy, 101: 118-124.
Thaler AD, Saleu W, Carlsson J, Schultz TF, Van Dover, CL (2017) Population structure of Bathymodiolus manusensis, a deep-sea hydrothermal vent-dependent mussel from Manus Basin, Papua New Guinea. PeerJ, 21: e3655.
Thaler AD, Rose NA, Cosentino AM, Wright A (2017) Lions, Whales, and the Web: Transforming Moment Inertia into Conservation Action. Frontiers in Marine Science, 4: 292.
Thaler AD, Freitag A, Bergman E, Fretz D, Saleu W (2015) Robots as vectors for marine invasions: best practices for minimizing transmission of invasive species via observation-class ROVs. Tropical Conservation Science, 8(3): 711-717
McClain C, Balk MA, Benfield MC, Branch TA, Chen C, Cosgrove J, Dove ADM, Helm RR, Hochberg FGE, Gaskins LC, Lee FB, Marshall A, McMurray SE, Schanche C, Stone SN, Thaler AD (2015) Sizing Ocean Giants: Patterns of Intraspecific Size Variation in Marine Megafauna. PeerJ, 2: e715.
Thaler AD and Shiffman D (2015) Fish tales: Combating fake science in popular media. Ocean and Coastal Management, doi:10.1016/j.ocecoaman.2015.04.005.
Thaler AD, Plouviez S, Saleu W, Alei F, Jacobson A, Boyle EA, Schultz TF, Carlsson J, Van Dover CL (2014) Comparative population structure of two deep-sea hydrothermal-vent-associated decapods (Chorocaris sp. 2 and Munidopsis lauensis) from southwestern Pacific back-arc basins. PLoSONE, 9: e101345.
Thaler AD, Zelnio K, Saleu W, Schultz TF, Carlsson J, Cunningham C, Vrijenhoek R, Van Dover CL (2011) The effects of spatial scale on the population dynamics of Ifremeria nautilei, a hydrothermal vent endemic gastropod from the southwest Pacific. BMC Evolutionary Biology, 11(1): 372.
Full publication list available at Google Scholar.
Technical Reports
Thaler A, Sturdivant SK, Neches R, Black I (2019) OpenCTD: Construction and Operation. MarXiv. Oceanography for Everyone. Available at: https://osf.io/preprints/marxiv/8evsq/
Thaler A, Amon D (2019) Mining the Deep: A global assessment of biodiversity and research effort at deep-sea hydrothermal vents in relation to mining of seafloor massive sulphides. MarXiv. Pew Charitable Trusts. Available at: https://osf.io/preprints/marxiv/5dc8a/
Cabrera I, Amon D, Thaler AD, Peterka L, MacPherson R, Kerr J (2016) National Marine Sanctuary Designation for the Marianas Trench Marine National Monument: Completing an Environmental Legacy. MarXiv. Pew Global Ocean Legacy. Available at: https://zenodo.org/record/3271768
---
Popular Press Articles
In the Media
---

Outreach and Science Communication
Southern Fried Science: For over 15 years, I have served as the editor-in-chief of Southern Fried Science, which, at it's peak, was the most widely read marine science and conservation blog in the English language. It covers a broad variety of topics ranging from shark ecology to technology tutorials to life as a scientist.
The Deep-sea Mining Observer: Conceived of as a trade journal to cover the nascent deep-sea mining industry and to galvanize global attention on this emerging issue, the Deep-sea Mining Observer ran for six years, publishing a monthly newsletter featuring articles about environmental issues, technology, policy developments, and other pressing issues facing the industry.
St. Michaels Floodwatch: To help the residents of St. Michaels better visualize and understand how sea level rise will effect the town in the coming decades, I created an interactive visualization of the nuisance flooding projections used by the St. Michaels Climate Change/Sea level Rise Commission.
Find me at whichever social media platform is currently popular as @DrAndrewThaler.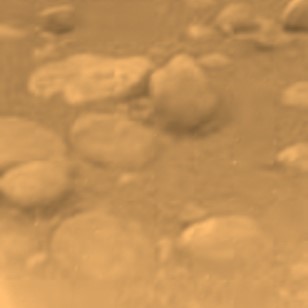 Science Fiction
As a lover of all thing science fiction and fantasy, I self-published two science fiction novels set in an imagined post-climate catastrophe future, one novella envisioning what it would be like to sail on the methane seas of Titan in the far future, as well as a few short stories. It continues to be a source of pride that my sole Nature "paper" is a short story about zombies.
Novels and Novellas
Short Stories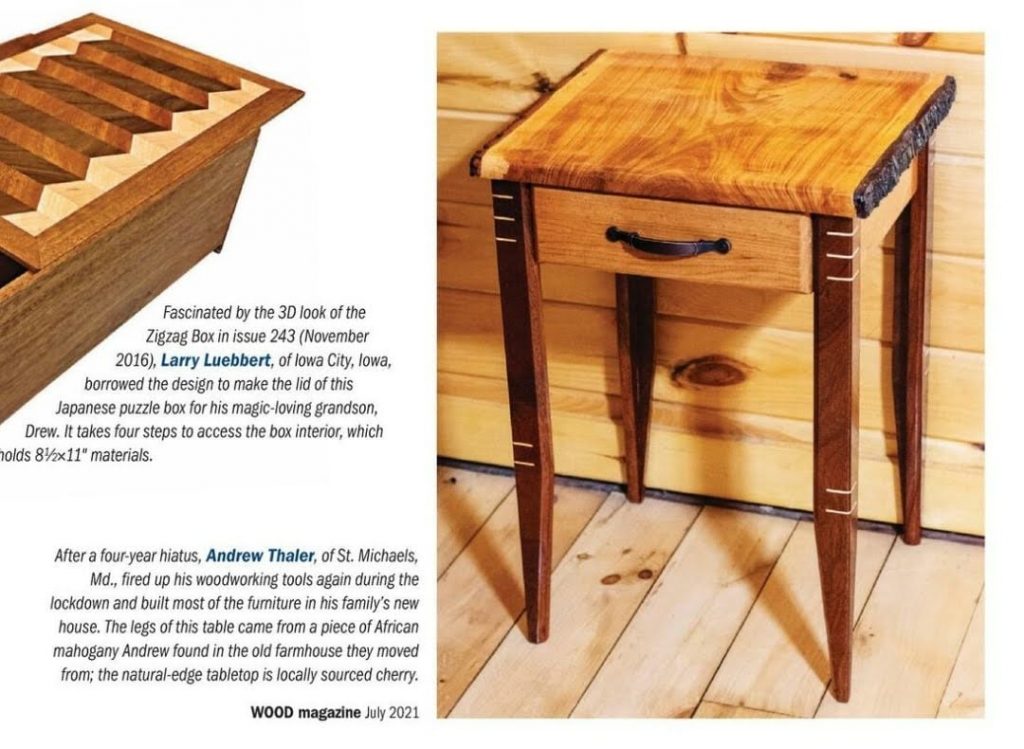 Woodworking
A lifelong student of the craft, I work with local cull wood to create custom, craftsman-inspired furniture built to last. Over on Southern Fried Science, I occasionally address topics where woodworking overlaps with conservation or life as a scientist.